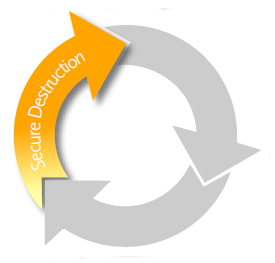 Secure Document Destruction in Preston
Stor-it Data Management offers shredding services including secure document destruction and confidential shredding for businesses at their warehouse in Preston, Lancashire which is fully controlled by you.
Stor-it Data Management can securely and confidentially shred and destroy all sorts of documents:
We can either destroy documents which we have previously stored for you or we can collect documents from your business
Written agreement is provided by you prior to any document destruction
All waste paper is then recycled in accordance with our environmental policy
A certificated of destruction is then issued to you to ensure your business complies with the Data Protection Act.
So if you are looking for secure and confidential document shredding and destruction call us at Stor-it Data Management in Preston, Lancashire on 01772 882710.