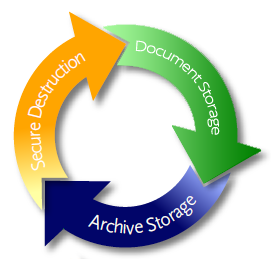 Records Management in Preston
Off-site Records Management - Cost-effective, space-saving off-site storage
Stor-it Data Management offers from their Record Centre in Preston, Lancashire highly secure records management including off-site records archiving, with flexible collection & retrieval schedules and a robust tracking system for businesses throughout the North West. We are committed to maintaining robust procedures to ensure we deliver the highest levels of customer service and response.
Features of our Records Management:
Record Centre
Designed to meet the most stringent industry standards for the safeguarding of records
Highly secured & alarmed with 24/7 monitoring
Ideal for the storage of files, archive boxes, patient records, X-rays, large scale plan diagrams and other electronic media
Manned by vetted records management professionals
Accessing your Data
Same Day & Next Day delivery services
Emergency Response service - with documents returned within 2 hours if required
Flexible and responsive handling of all routine and special requests
Professional driving team, trained to transport and handle confidential client information
Alarmed vehicles to ensure full security of our clients' documents during transportation
Special Services
Records project management, including file room purges, transfers, and records database creation
On-site records management - bringing our services to you
For a quote for your storage needs, please contact us or complete our quotation request form.
So if you are looking for secure records management for your business contact Stor-it Data Management on 01772 882710.